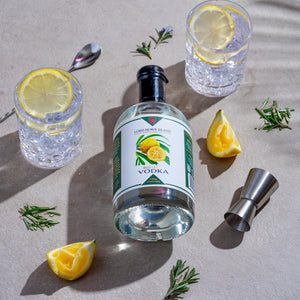 On Lord Howe Island, we love our wild bush lemons. It works with gin, so why not vodka? Descending from the fruits of the early settlers over 190 years ago, the wild bush lemons on Lord Howe Island are packed full of citrus flavour that refreshes the palette. 
Described as "clean, fresh and well balanced with a light citrus taste", our Vodka has recently claimed a Silver Medal for excellence at the Australian Distilled Spirit Awards for 2022.
2022 Australian Distilled Spirit Awards Awards Silver Medal
More aromatic than the traditional lemons, the wild bush lemon we use are perfect in our vodka. A classic flavour pairing, our Wild Lemon Vodka elevates the traditional vodka soda and is a subtle twist on a vodka martini. 
ABV 40%